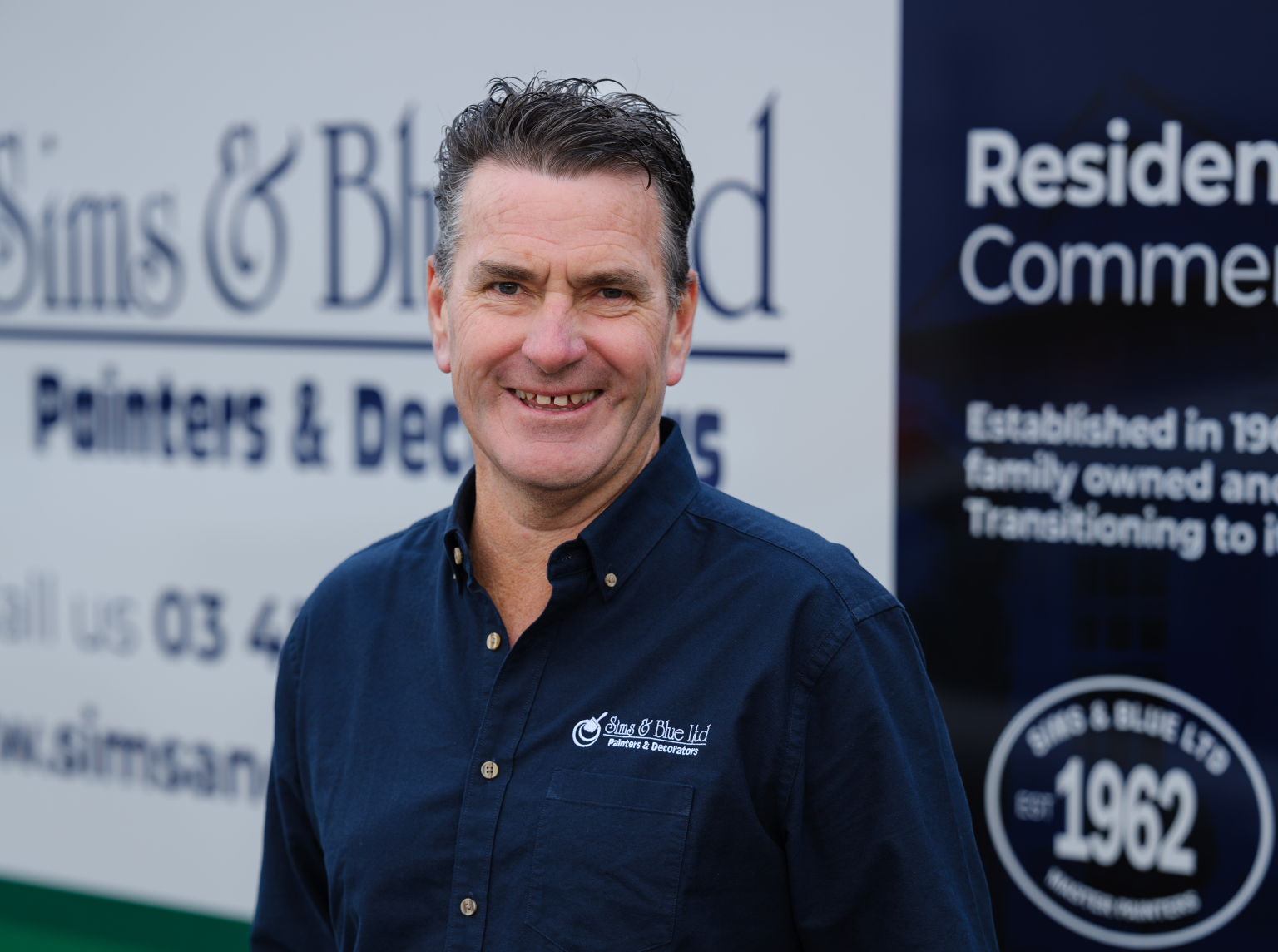 Glenn Sims
Director, Operations Manager and Projects Manager
The legacy of keen attention to detail continues to thrive through the generations, with Glenn Sims, John's son, now at the helm of Sims & Blue alongside his brother Nathan.
Glenn's upbringing in the painting business has endowed him with over 30 years of invaluable experience as the Managing Director of Sims & Blue.
From his extensive industry knowledge, Glenn possesses a unique perspective encompassing clients' needs and aspirations. His deep-rooted connections within the industry are valuable assets, reflecting the trust and camaraderie he has fostered over the years.
Glenn's true passion lies in the meticulous restoration of old wooden villas, breathing new life into their timeless beauty. This transformative process demands a discerning vision, unwavering patience, and harmonious collaboration with property owners.
When not immersed in the world of painting, Glenn finds solace in the scenic hills of Otago, where he can often be found indulging his love for mountain biking. Additionally, he dedicates his spare time to supporting his children in their many sporting pursuits.
Glenn Sims embodies the spirit of leadership, seamlessly blending expertise, passion, and a commitment to excellence. Under his guidance, Sims & Blue Limited continues to flourish, leaving an indelible mark on the painting industry while honouring the legacy that precedes him.
Get in Touch