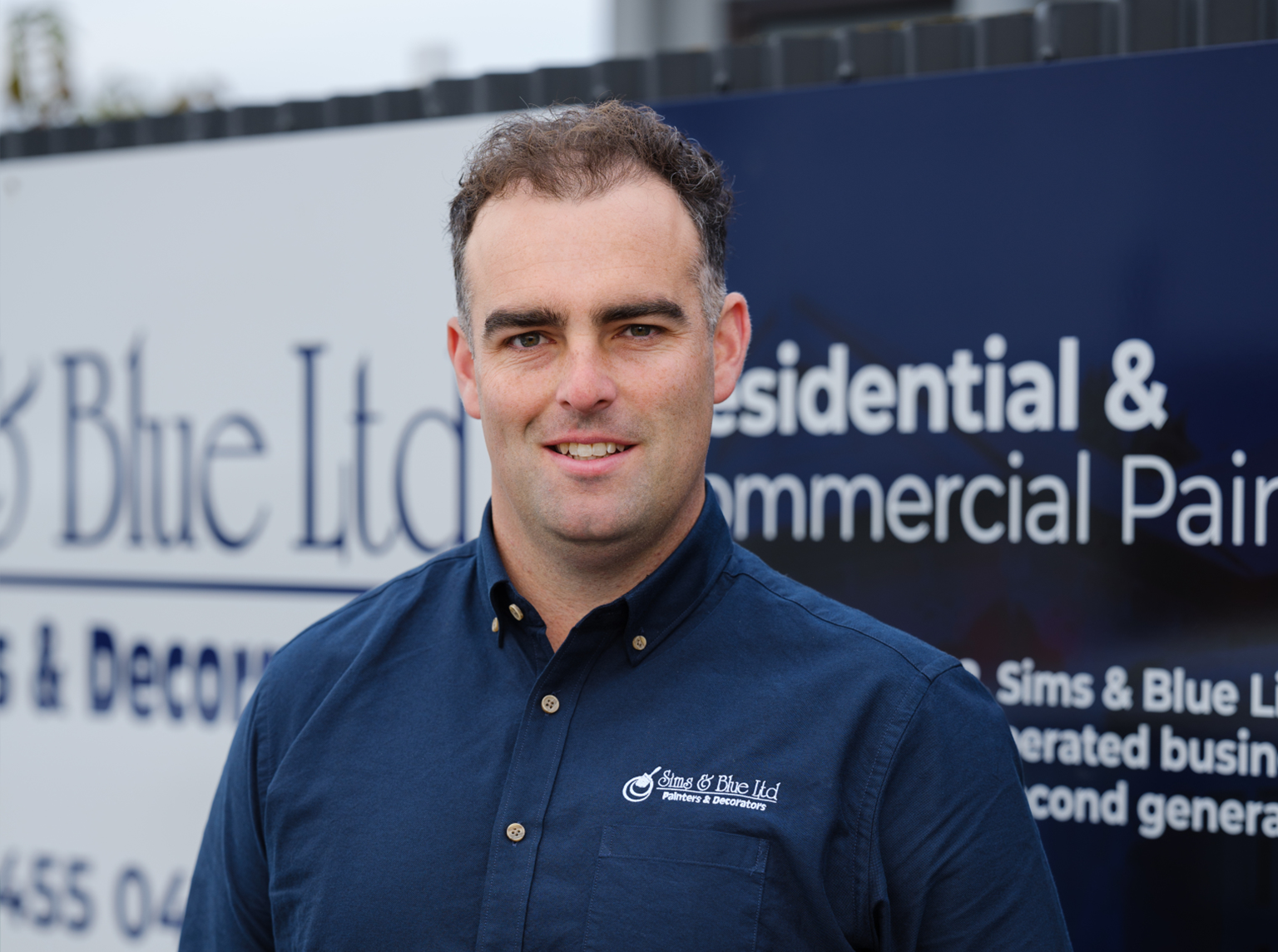 Nathan Sims
Director, Office Manager and Project Manager
After spending a few years away from the family business, John's youngest son, Nathan, has rejoined Sims & Blue.
During his hiatus, Nathan delved into new horizons, spending five years as an accounts analyst with the esteemed Aotea Group of Companies. This experience enriched his accounting, process management, and team optimisation expertise.
Nathan now immerses himself fully in the day-to-day operations of Sims & Blue. His unwavering focus centres around fostering a cohesive team environment, seamless communication, providing exceptional service to clients, and ensuring the smooth running of the business.
Drawing upon his project management and client interaction skills, Nathan spearheads the orchestration and innovation required for successful endeavours. His meticulous organisation and passion for delivering excellence create an efficient and client-centric environment.
Beyond his professional pursuits, Nathan finds solace in exploration alongside his wife, Kaylee, and their three young boys. Additionally, Nathan actively participates as a playing member of the Sims & Blue Indoor Cricket Club and dedicates himself to the Albion Cricket Club, deeply involved in its activities.
Nathan Sims represents a vibrant force within Sims & Blue Limited, injecting a fresh perspective and invigorating the team dynamics. His commitment to seamless operations and exceptional service exemplifies the company's dedication to craftsmanship and client satisfaction.
Get in Touch