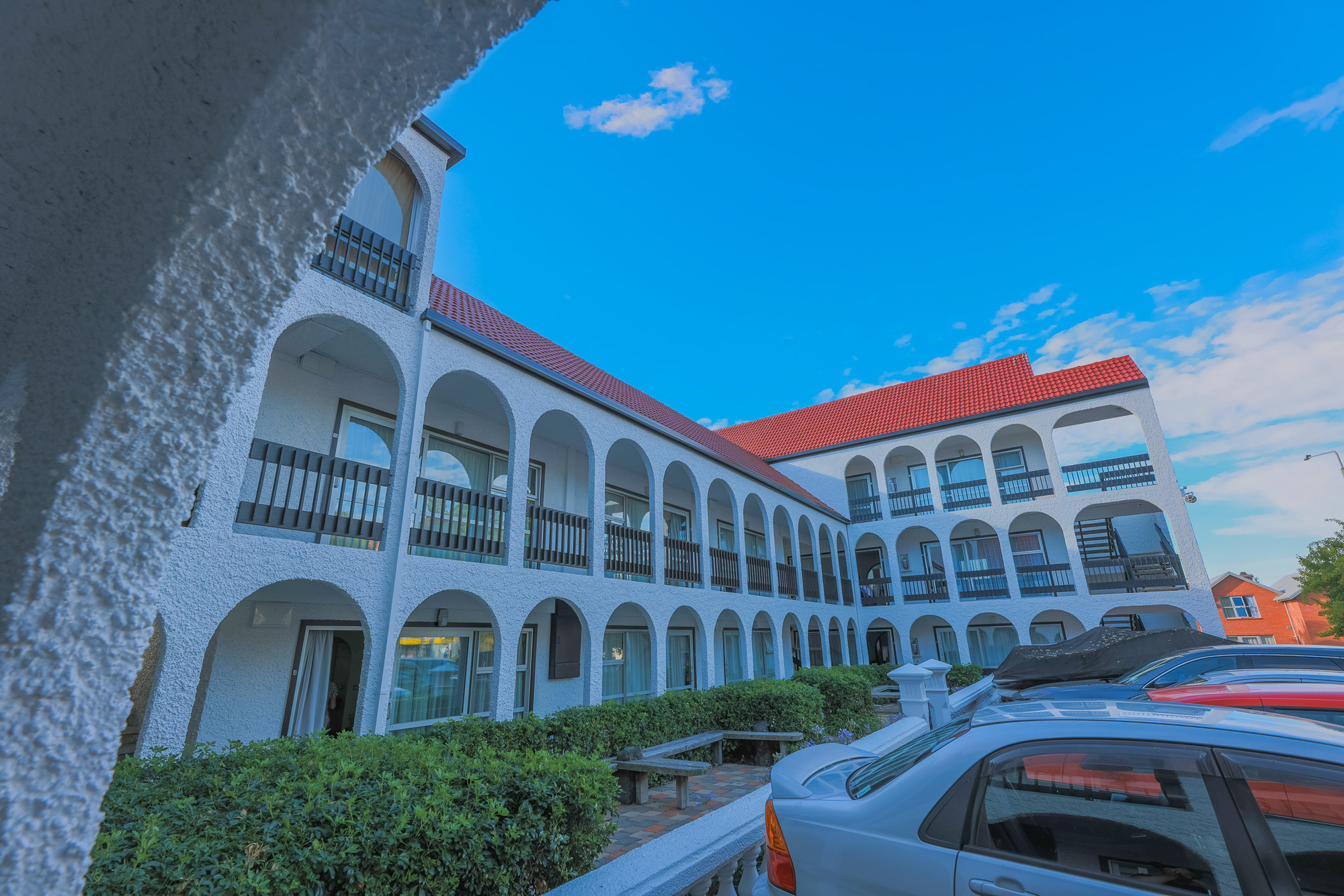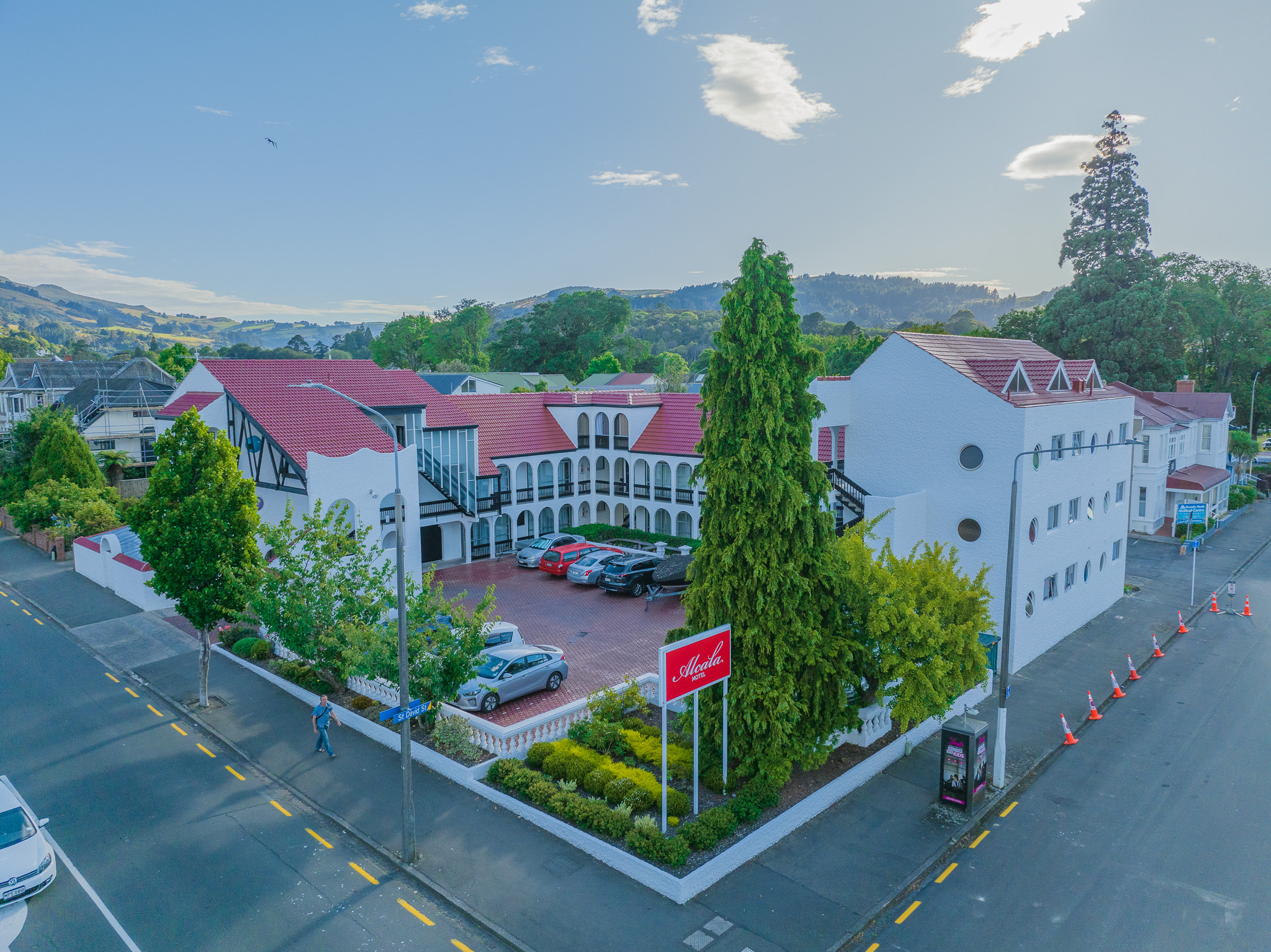 This project was a full exterior repaint of the Alcala Motel including the exterior roughcast, balustrades, roof, and associated items.
One of the complex aspects of this project was the Motel was still fully functional during this project. This meant that it was critical our team communicated daily with the manager on site to see which areas were available for painting and which were not. It also meant dealing with the needs to the Motel guests.
The simple colour scheme is really effective and has almost a Mediterranean look to it. The result being a stunning, crisp finish welcoming to guests and passers by.
2023 Master Painters NZ, Silver Award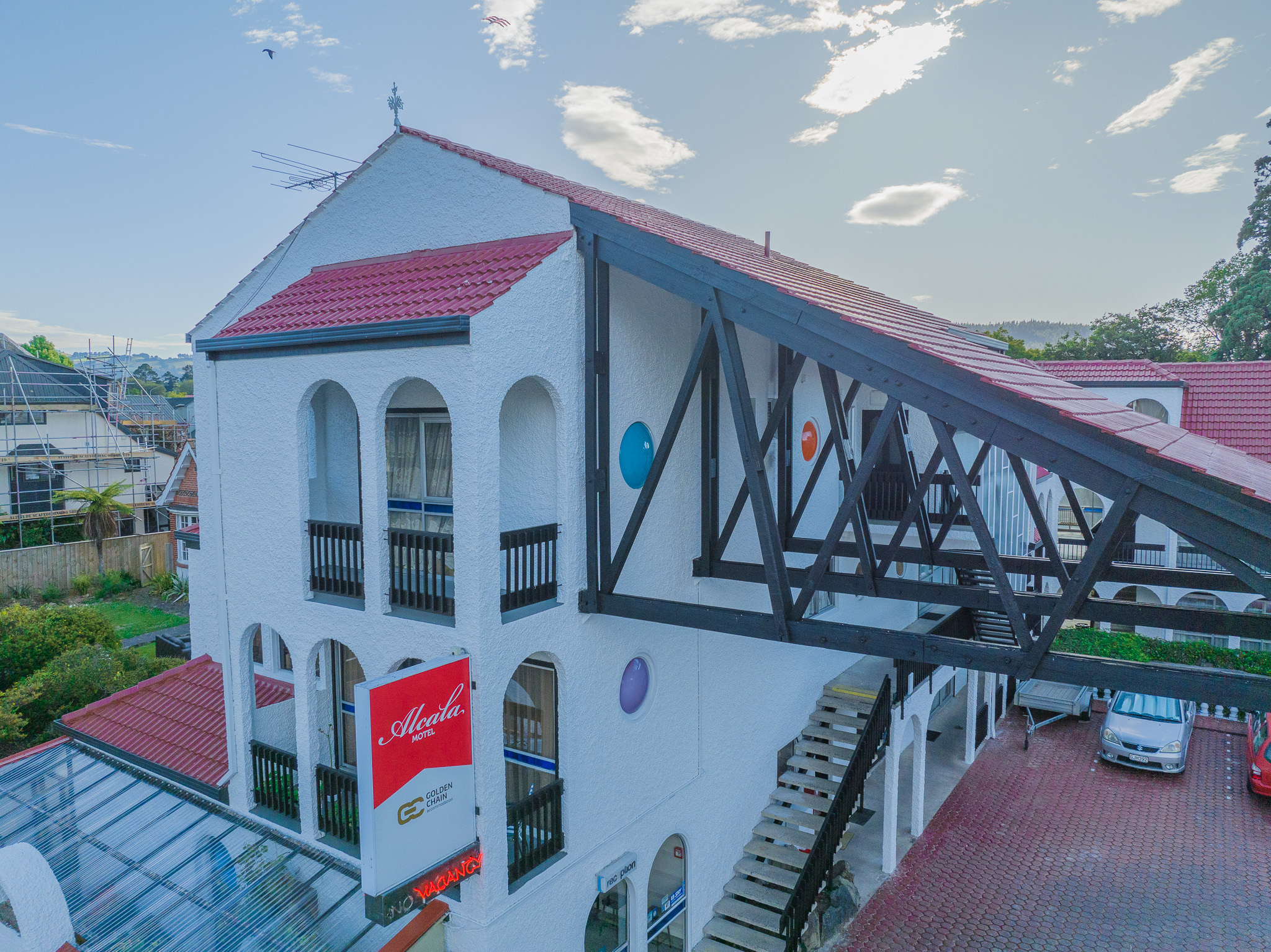 After power washing, it was evident that the plasterwork (roughcast) required a very good coat of paint as the previous system didn't last as required. Given the rough texture of this finish working the paint into all the gaps and crevices was time consuming, but means this building is now set for many years to come.
As part of the project whilst working on the roof the tiles were checked and repaired, as was any rotten timberwork. We managed all subcontractors for this project as part of our service of project management. We also organised the scaffolding requirements and the replacement of plastic roofing to bring the project up to a very high standard.
Our clients were over the moon with how the project progressed, how our team dealt with a busy Motel environment, and the overall look and feel of the finished project!