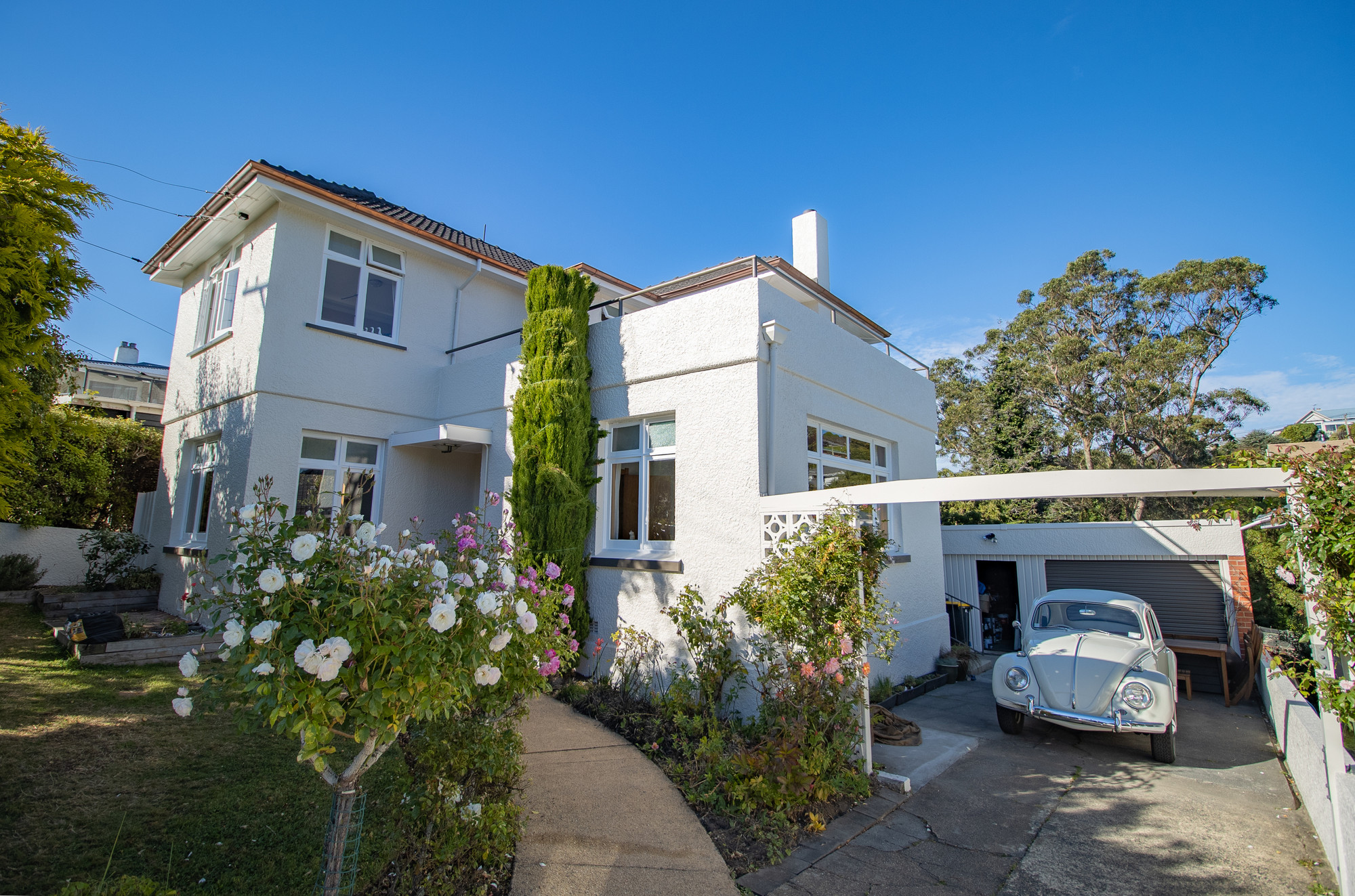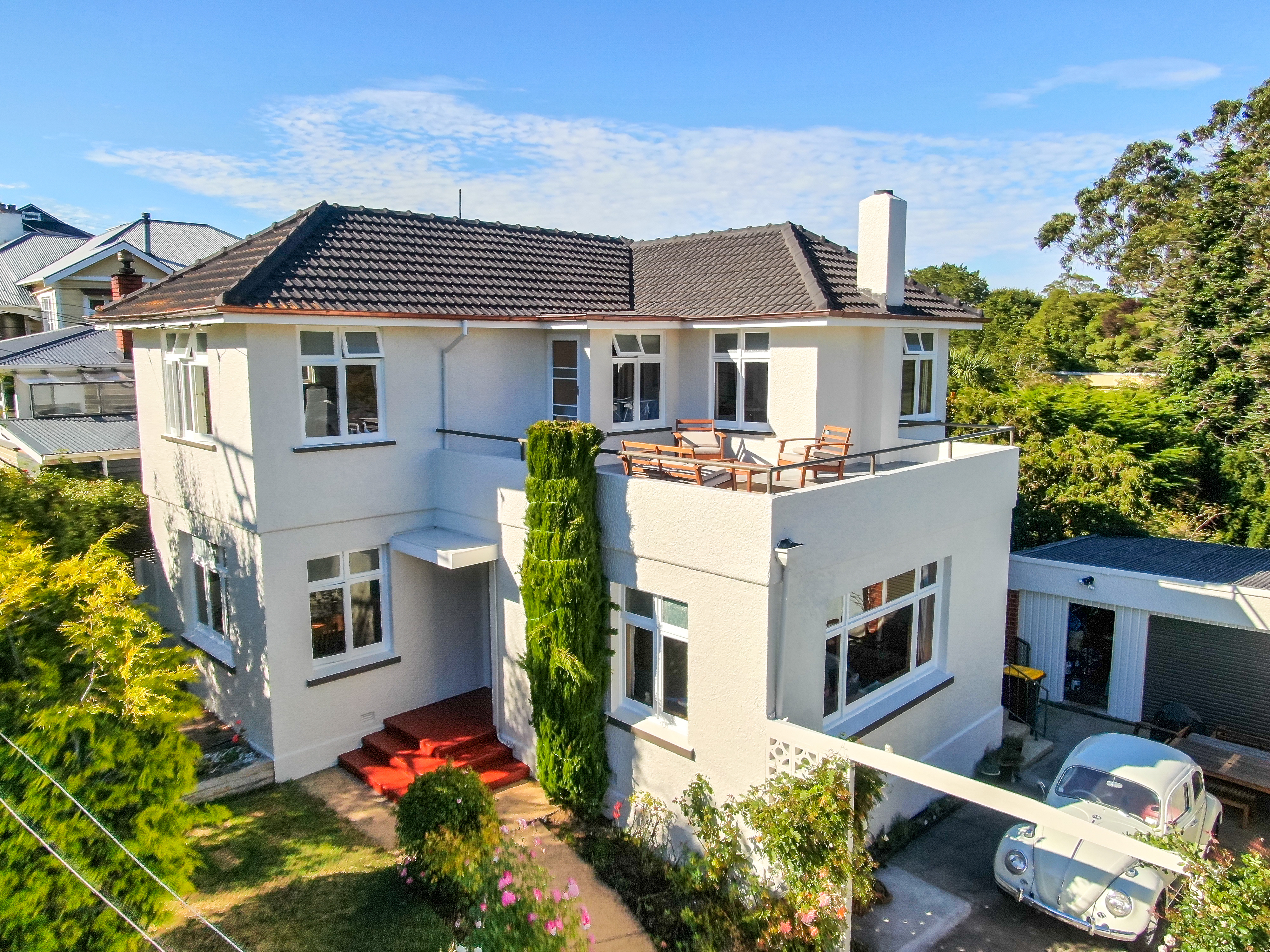 This project was a full exterior repaint of a beautiful two story roughcast home in Andersons Bay.
Sitting proudly at the top end of the street this home was in need of some love and attention.

After our team completed work on this project the grandeur of the homes position is now matched by the finish and attention to detail, not a stone left unturned.
More About Our Residential Exterior Painting Services
The highlight of this property is the copper spouting that has been carefully cleaned and now really sparkles as it catches the sun from the Bay.

The sweeping railing fence that draws your eye to the properties entrance also stands out, as does the rear elevation that significantly drops off to a large deck and back yard area.
This home has been meticulously prepared and that shows with the crisp lines and cutting in on all surfaces. The roughcast has been well coated and smaller details included in the project which results in an overall fantastic result for our client.

A very happy client who knew what they wanted when the project started and has been greatly satisfied that the result has exceeded all expectations.
2021 Master Painters NZ, Highly Commended Award