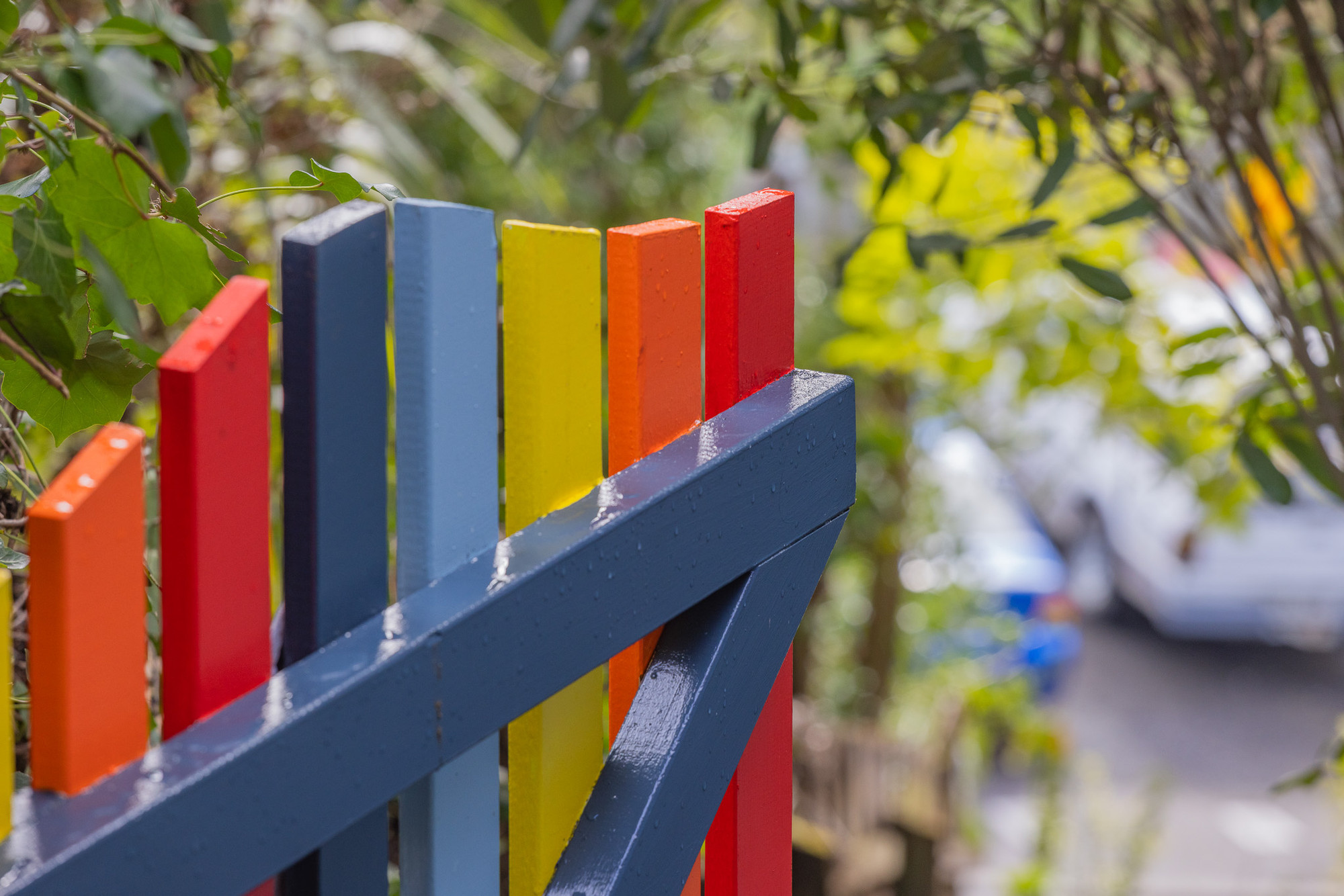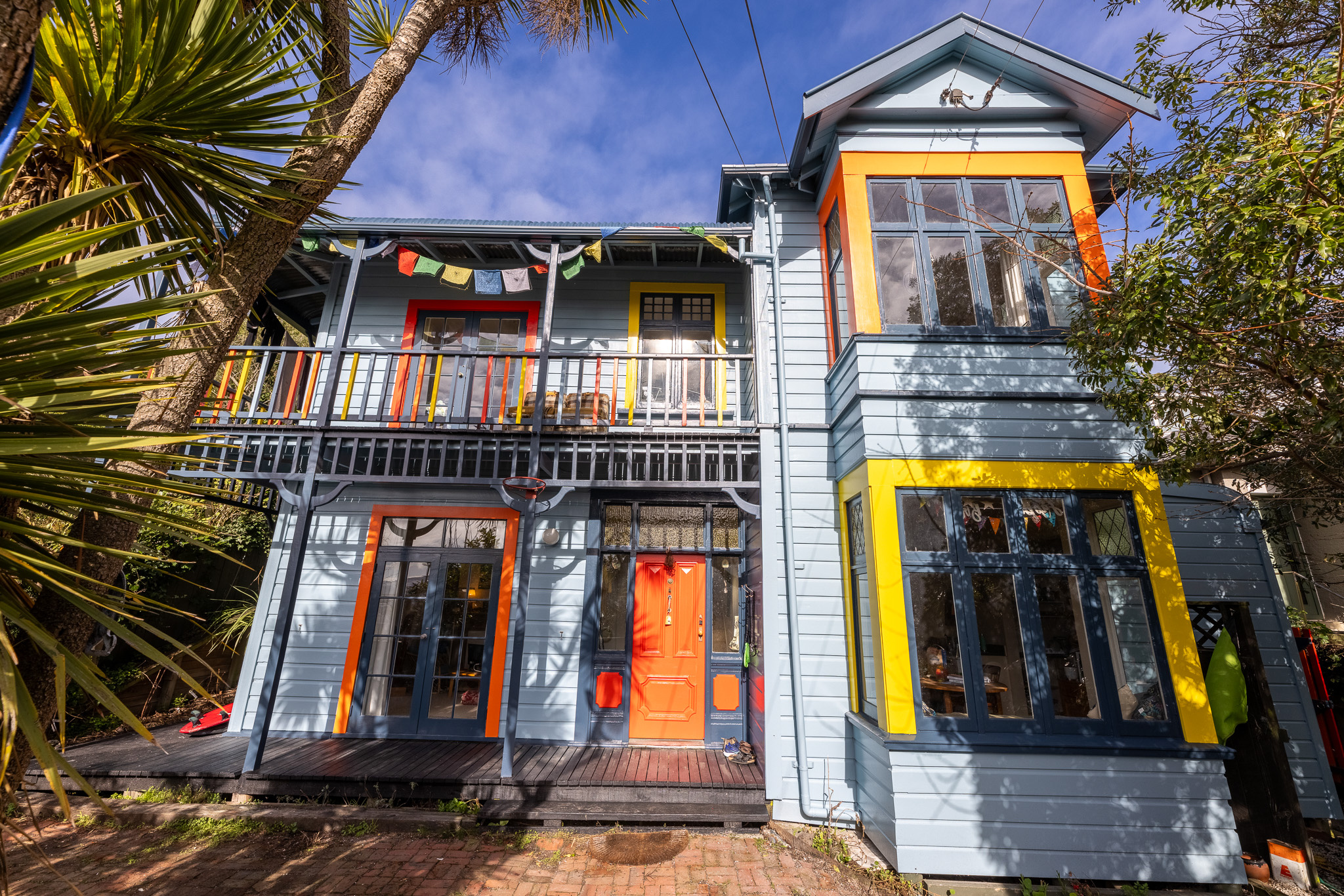 This project was a full exterior repaint including roof, of a grand villa in the Dunedin suburb of St Clair.
Hidden amongst the trees up a winding path, this beautiful home was always going to be something a wee bit special.
Our clients wanted the home to reflect their ethos. It was to become a warm and welcoming haven to all who pass through the doors. The inspiration for the bold colours came from the Tibetan prayer flag.
This was a really rewarding project for our team who were excited to see the plan come to fruition!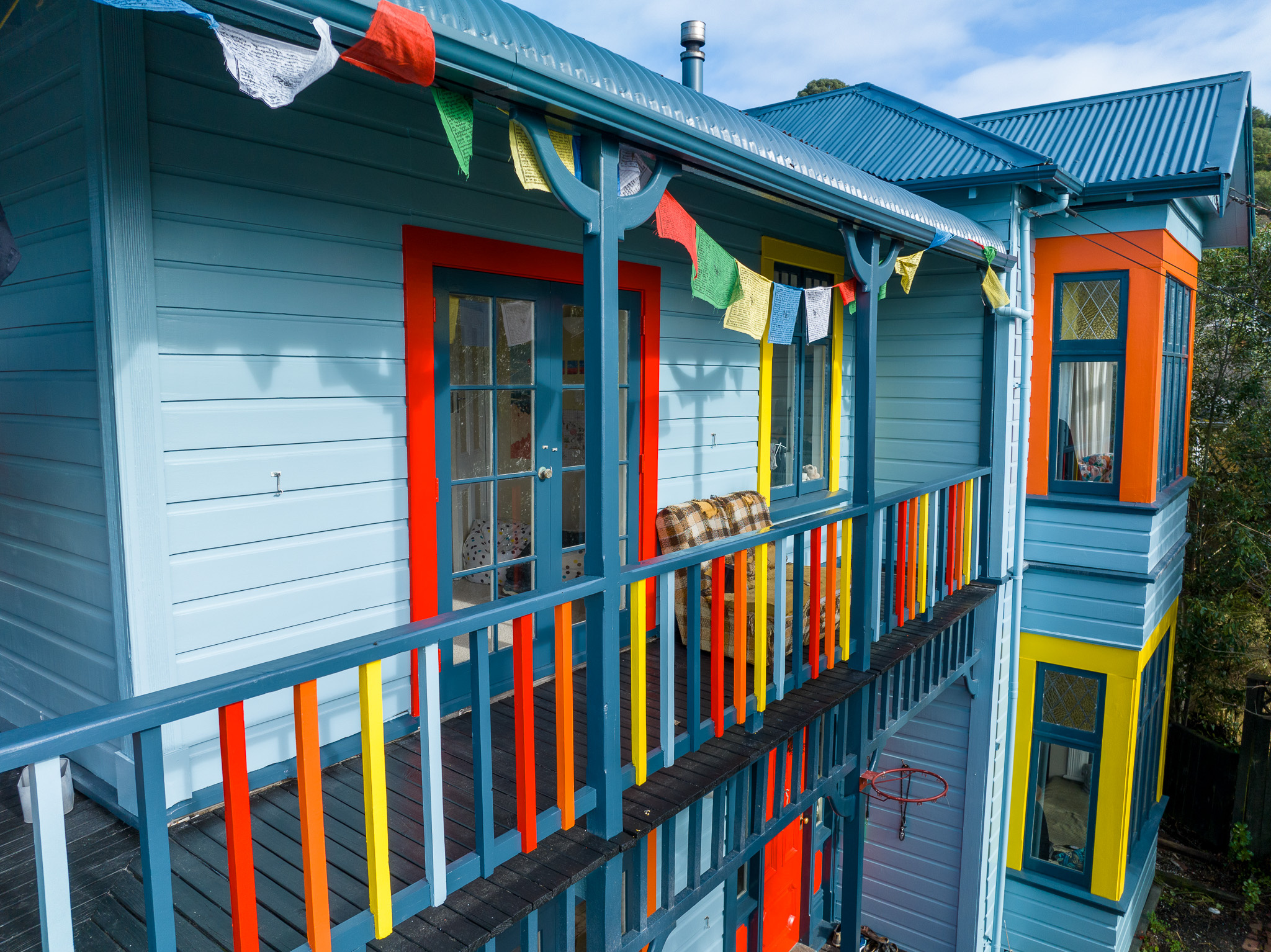 The timber weatherboards were all stripped back prior to priming and applying the top coats. Any rotten timberwork was replaced with new to match existing.
The bold colours are really the highlight of this home. They are all about happiness and we think that is exactly what this home purveys - happiness. With the assistance of our colour consultant the bold colours were picked out in certain areas and against the blue base colour really pop.
Small details like the gates and railings were also picked out in the repeating colours, meaning no stone was left un-turned in this amazing project!
We are beyond happy with the job your team did! Thank you!

Ursula Poole - Bedford Street