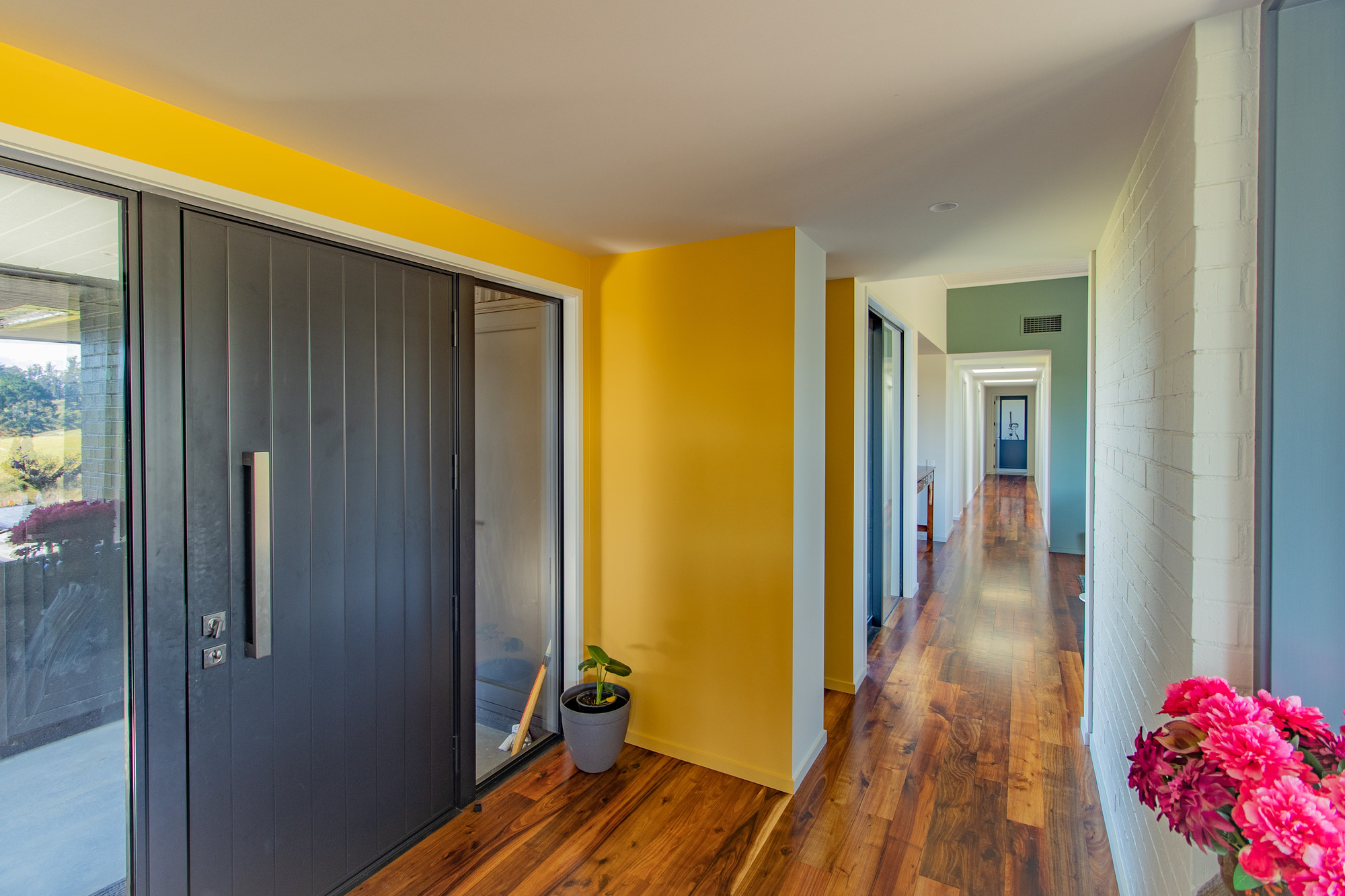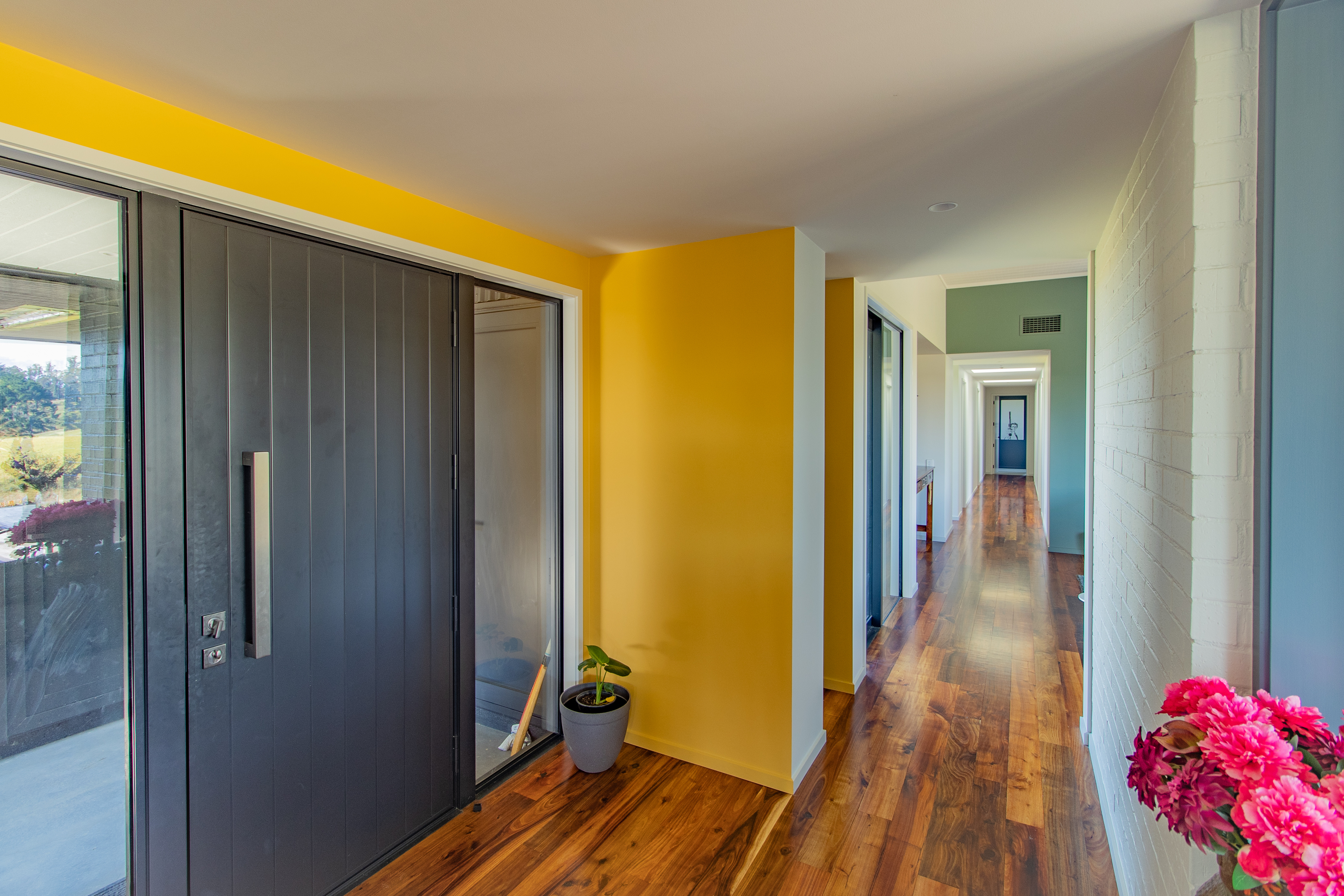 This project was a full interior paint of a new residence. This property is located just a few hundred metres from Tunnel Beach.
For those who don't know, Tunnel Beach is located just south of St Clair and drops 72 steps through a hand carved tunnel to a beautiful golden sand beach below. A beauty that is matched by this new property that was a pleasure to work on.
2021 Master Painters NZ, Gold Award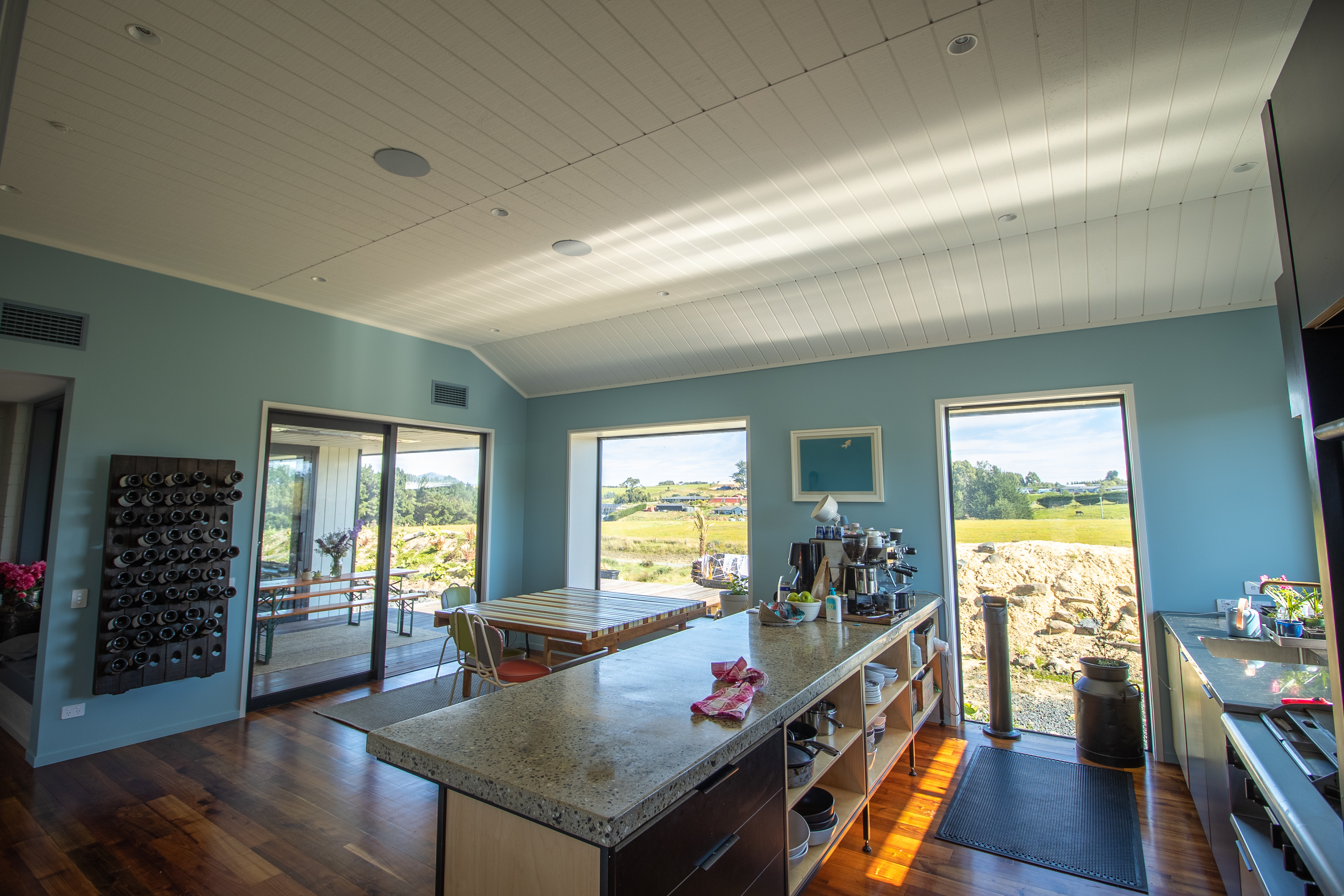 The project itself could be described as a little different to the 'normal' new house, in the fact there was over 12 colours to the scheme.
However the designer knew what she was after as the colours complimented with a number of quirky furnishings results in a lovely family home, and something a little special.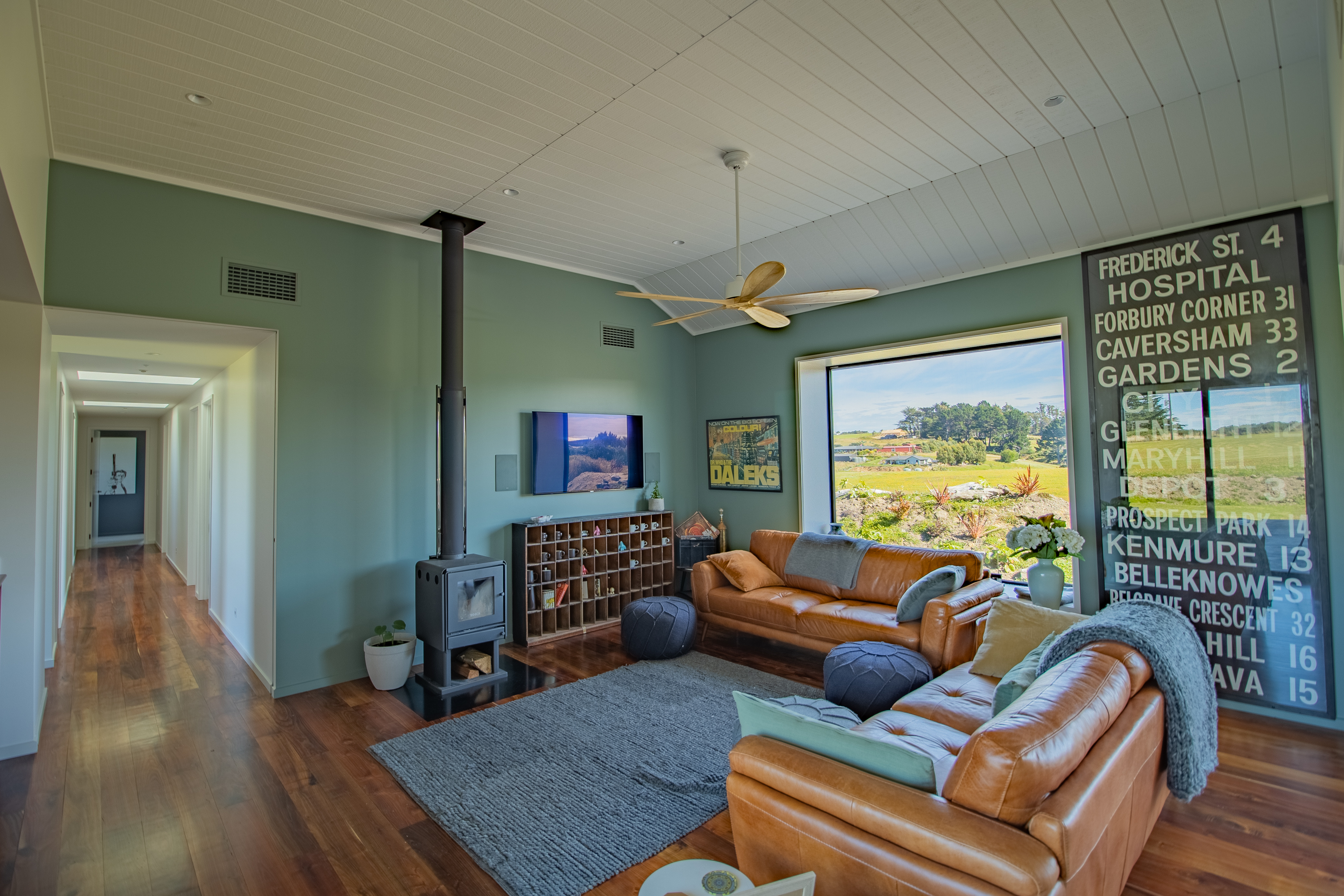 When you walk into this house you are struck by the colours used. They are so different yet so complementary.

The main feature being the hallway. Stand at the end and look down towards the other end and you can see a glimpse of all the colours that form the scheme. They pop from each doorway as you look down the space.
Our clients are proud of what they have achieved in their new home, and they know that could not have been achieved without the painters 'icing the cake' and bringing to life their vision.

This was a very rewarding project for our team and one that was out of the box, and something special to be a part of.